Welcome to Companion Care | Overland Park, KS Veterinarian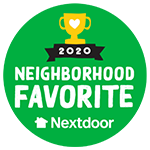 Welcome to Companion Care Veterinary Clinic. We're passionate about improving lives through personalized care for pets in Overland Park, KS and surrounding areas. Beyond veterinary care, we offer a wide variety of related services for dogs and cats including pet grooming and dog daycare. We strive to provide every animal we treat the best service possible to ensure they leave happy and healthy after every visit. Our professional veterinary team combined with our top-of-the-line equipment allow us to help your pet in the safest and most effective ways possible. We are locally owned and operated.

Full Service
DOG DAYCARE
---
With services to complement your hectic schedule and a friendly, reliable staff of pet care professionals, Companion Care Veterinary Clinic has you covered. Learn more.

Quality
VETERINARY CARE
---
As a full-service veterinary clinic, we provide in-house diagnostic laboratory and x-ray testing, dental care, microchipping, nutritional counseling, and more. Learn more.
Professional
Grooming SERVICES
---
We're currently booked solid for grooming, but please check back for updates in the weeks ahead.
Appointments Now Available
Welcome to Companion Care Veterinary Clinic. Thank you for stopping by! We are open for business Monday-Saturday, and appointments are available! We look forward to meeting you and providing your pet with compassionate care while meeting their medical needs.